I have written various posts on ways to increase the value of your Vancouver Condo for Sale. But did you know there are actually Best and Worst Condo Improvements for Sales in Vancouver that you could be investing in? It's true. Sometimes, in the rush to capitalize on a Real Estate Investment in Vancouver, people make improvements that don't actually help the sale of their property.
Which is why I want to explain the Best and Worst Condo Improvements for Condo Sales in Vancouver, saving you time and money.
Don't Mix Business with Pleasure – Best and Worst Condo Improvements
Although a home office might be important to some people, it isn't important for everyone. Not everyone has a need for a home office, and people often want their home to be a sanctuary, not an extension of their work environment. So investing in a home office is on the list as one of the "bad" home improvements, as it won't appeal to all potential buyers, and may even deter some.
Instead, consider something more broad. I recently wrote about Creating a Man Cave , which holds a variety of benefits for homebuyers – men and women alike.
A man travels the world over in search of what he needs, and comes home to find it. -George A. Moore
Redecorating vs. Remodeling
When it comes to Downtown Vancouver Real Estate, the condos for sale within each building are as individually decorated as the people who live there. Whether looking at Coal Harbour Condos for Sale in Vancouver, or Yaletown Condos for Sale in Vancouver, everyone has a personal style, and his or her condo will reflect that.
That being said, redecorating your condo with a bold new colour or a wall of personal photographs are things that will make it difficult for potential buyers to see your condo as their condo. This makes redecorating to your personal space another "bad" home improvement.
Instead, consider a few remodeling upgrades such as new kitchen and bathroom hardware, along with hardwood floors, of which top the list of ideal remodel choices. These investments will sell your Vancouver condo quickly, and often for a higher selling price too.
Have Your Downtown Vancouver Condo Evaluated
Perhaps there is no need to have any improvements made to your Condo for Sale in Vancouver. A lot of times homeowners see flaws and areas of improvements that buyers may not find important. So it is important to have your Downtown Vancouver condo evaluated to see what its market value is. From there, a realtor – such as myself, can inform you of other listings in the area and what they are going for, as well as offer you selling advice as needed for the Best and Worst Condo Improvements.
Similar Blogs for Your Consideration
When it Comes to Condos – Bigger is Always Better
One of the best home improvements to invest in is additional space. Clearly you cannot build onto a condo, but you can maximize the space within your condo. Here are a few suggestions how:
De-clutter your space, offering an easy path from dining table to couch, bedroom to closet, and so forth
Install closet organizers to make the most of each closet, and install drawer organizers too
Ensure your condo is painted a neutral colour to make your space appear fresh, open, and larger than a dark colour would create
Prop up or hang a large mirror in your living room and/or bedroom, as this creates the illusion of more space
[su_note note_color="#a2afd7″]TEST TESTSales of apartment properties reached 1,508 testing October 2017. (source: REBGV.org)[/su_note]
A Broad Appeal is the Best Investment
Downtown Vancouver Condos for Sale are a lifestyle investment for those looking to move there. Although a lot of lifestyle activities might be similar, including – dining, shopping and a convenient commute to work; how someone wants their home to look is very individual.
So when investing in any improvement to your Condo for Sale in Vancouver, make sure its appeal is broad, tasteful and seasonally appropriate. Setting yourself apart is definitely important, but by becoming a standalone feature condo, you may have it standing alone without buyers interest for longer than you would like.
If you are unsure about how to proceed with the sale of your Real Estate Investment in Vancouver – allow me to help! I am a Yaletown Real Estate Specialist who lives and works solely in the downtown core, and I would be thrilled to walk you through the sale of your condo. Together we can make you the most money for your investment, and ensure it is an enjoyable journey throughout!
Take a Look at the Newest Listings for Yaletown Vancouver Condos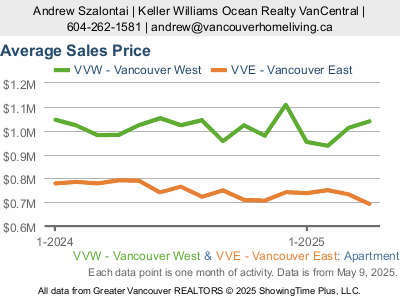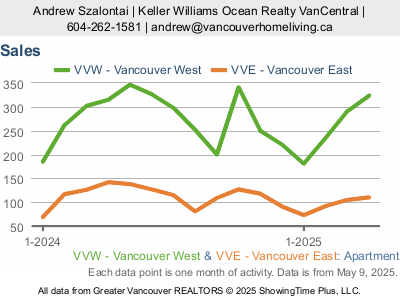 Get in Touch with Andrew Now... Quick and Easy!