Creating a Man Cave to Up-Sell Your Downtown Vancouver Condo sound of interest to you? Allow me to help you increase your property value by implementing these tips!
Setting Yourself Apart from Other Downtown Vancouver Condos For Sale
Setting yourself apart from other Downtown Vancouver Condos for Sale will play a key part in up-selling your space. Conventional real estate often suggest a flat, personality-free home in order to allow buyers to see themselves living in your condo. But modern practices are now proving that to be an inconsistent truth.
Sometimes homes that set themselves apart can make the difference in a sale. Whether it's a feature living room wall, a custom kitchen, or a man cave for the many businessmen who are buying up Downtown Vancouver Condos, these are things that will set one condo apart from another, and brings in bigger buying prices.
Bachelors & Downtown Vancouver Apartments For Sale
The male demographic takes up a large part of the real estate buying power when it comes to Downtown Vancouver Apartments For Sale. Which is why a well thought out man cave will more likely fall into the hands of a male buyer, and lead them into a quick purchase.
Click HERE to make top dollar on your condo now!
*MARKET REPORT for October 2017: sales of homes (including condos) in Metro Vancouver were 15% above the 10 year October average sales, mostly townhouses and condos. Find out more HERE
What To Avoid When Adding a Man Cave to Your Condo
Avoid Being Sports Team Centric…
Not all males are created from the same cloth, so keep your jersey of choice off your walls and avoid turning your man cave into a sports den.
Avoid Gender Assumptions…
Just because it's a man cave, doesn't mean it cant/won't/shouldn't appeal to women. There are many business professionals who live downtown that are women also, and they are looking to buy a Downtown Vancouver Condo too. So despite this special space being a "man cave", this selling benefit may also appeal to women who enjoy a separate space or are simply 'one of the guys'.
Similar Blogs for Your Consideration
Clearly Define Your Man Cave Space
Putting a large-screen TV in a den does not a man cave make. If you're truly going to create a space dedicated to the authenticity of a man cave, it should include items such as:
High-end seating options …think rich, faded leather
Large screen TV or custom projection TV
State-of-the-art sound system
Fully stocked bar with all the high-end essentials
Craft beer station
Poker table
Black and white photography that lends itself to a masculine 40s lounge
Creating a Man Cave to Up-Sell Your Downtown Vancouver Condo is a great way to set yourself apart and add to your investment. All that's required to complete the sale is to hire the right real estate agent who can sell your custom space to buyers by clicking HERE
If you or someone you know would like assistance with creating a man cave or hiring the right realtor for the job …I'm here to help!
Take a Look at the Newest Listings for All of Downtown Vancouver Condos
Take a Look at Stats for Vancouver West and Vancouver East
If you'd like more detailed information in your area, reach out to me below and i'll be in touch.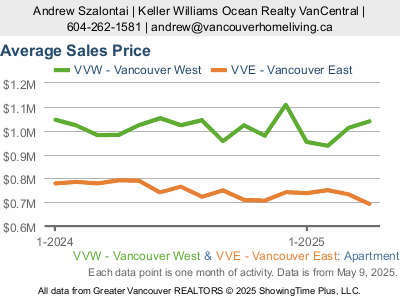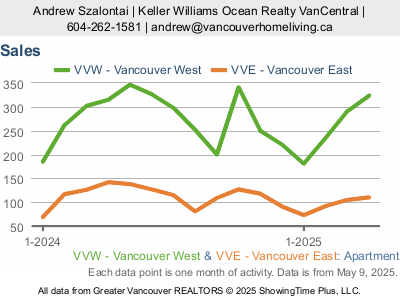 Get in Touch with Andrew Now... Quick and Easy!