Find out why Robson Street Real Estate is the 'Shopping District' of Vancouver. Where shopping, dining and real estate come together to make up the ideal real estate investment in Vancouver!
Robson Street is a thruway that runs from BC Place Stadium straight to Lost Lagoon in Stanley Park. Known as a shopping destination, it is home to about 65% commercial properties that include shopping. Areas of interest include: Library Square, the Vancouver Art Gallery, Safeway, Whole Foods Market and ample dining locations along the way.
Dream big, live fabulous, life is wonderful!
The 'Shopping District' of Vancouver
Much of Robson Street is based on dining and shopping, but it also offers various condos between either ends of this stretch of Downtown Vancouver. And as one would imagine, living on Robson Street is fueled by easy access to all things. From delicious food and gourmet coffee, to the entertainment district along Granville Street and all it has to offer. Which is why Robson Street Real Estate is the 'Rodeo Drive' of Vancouver
If one is lucky enough to find a condo for sale along Robson Street, they will have found themselves within one of the most bustling areas  to live in Vancouver – yet one of the most accessible as well. Whether trying to leave the city for a quick getaway, or wandering into one of the nearby neighbourhoods – such as Yaletown or Coal Harbour, Robson Street is downtown Vancouver living to its fullest.
Robson Street Real Estate… a Historical Hub
John Robson is the reason behind the name – Robson Street. He was a man of rich history from the Canadian Confederation, and also took the position as Premier of BC from 1889-1892. Although Robson Street didn't begin taking shape until 1895 when the Canadian Railway created access for visitors, Mr. Robson definitely made his mark with the endless prosperity of Robson – both then and now.
Similar Blogs for Your Consideration
Investing in Real Estate on Robson Street
Featured on an old edition of a Canadian Monopoly board, it isn't a far-fetched that Robson Street made its way onto such a game. It has one of the highest real estate listing prices in all of Canada, so it's truly fitting. But this is also what makes Robson Street such a sought after commercial and residential real estate investment. Making homebuyers and investors alike curious about buying a condo in this prevalent region of Downtown Vancouver.
[su_note note_color="#a2afd7″]TEST TESTSales of apartment properties reached 1,508 testing October 2017. (source: REBGV.org)[/su_note]
Are looking for a spot "on the board"? Allow your real estate investment to pay off by purchasing your main residence on Robson Street. Offering ideal convenience, an optimal lifestyle, and all the attractions Downtown Vancouver offers. I would be happy to help you get into the Robson Street real estate game, and look forward to doing so!
Take a Look at the Newest Listings for All of Downtown Vancouver Condos
Take a Look at Stats for Vancouver West and Vancouver East
If you'd like more detailed information in your area, reach out to me below and i'll be in touch.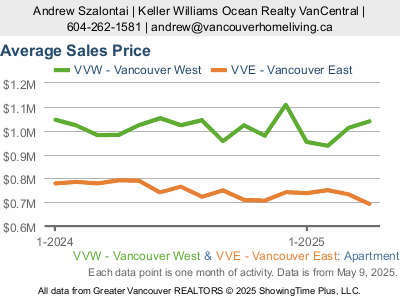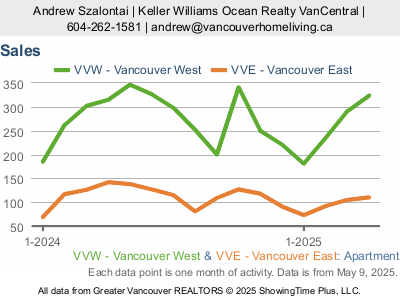 Get in Touch with Andrew Now... Quick and Easy!