Selling to Millennials has turned traditional forms on its head, as this savvy bunch of buyers are well-informed, peer influenced, and looking for a deeper meaning within their purchasing decisions.
Which is why marketing your Vancouver Condo for Sale to Millennials is an important know-how to have, as this buying group represents the fastest growing generation of consumers in North America.
Millennials 1980-2000: a Growing Generation of Homebuyers
Although these "young guns" may be portrayed in a variety of ways within the media, including cash poor car rich. And unable to maintain employment based on Simon Sinek's reasoning on Millennials in the Workplace, don't be mistaken. These young adults are just as eager to make wise investments as your parents were. In addition, they statistically account for 1 in 3 homebuyers in the market today – and growing!
How Millennials Look at Home Buying
Where once stability was a major factor in home buying decisions, Millennials are more inclined to buy your Condo for Sale in Vancouver based on lifestyle. Living in close proximity to where they work and play is a big deal to them, as enjoying life and all its freedoms is paramount.
In addition, they aren't necessarily looking to create stability for a family. Millennials are less likely to choose traditional family parameters, but instead are looking to share life overall – however that may look.
"If you are on social media, and you are not learning, not laughing, not being inspired or not networking, then you are using it wrong."
― Germany Kent
Selling to Millennials – Move-In Ready Condos
As I discuss in my Selling a Furnished Downtown Vancouver Condo post, move-in ready Condos for Sale in Vancouver are a hot ticket item, especially when it comes to selling to Millennials. They want a finished product with all the conveniences at the ready and are staged to sell.
Hiring a Realtor Who Can Appeal to Millennial Buyers
Millennials make their buying decisions largely through their social media channels. This is how they interact with their peers, uncover breaking news, and research the things they choose to buy.
Social media – in all its forums – does an amazing job at marketing to specific demographics with specific interests, and truly spearheads psychographics unlike any other form of marketing before it.
That being said, hiring a realtor who can tap into these modern marketing methods will make all the difference in who you expose your Downtown Condo for Sale to, along with ensuring they are utilizing the latest apps, e-signature capabilities, texting communication, and other such Millennial friendly decorum.
Millennials Want to be Plugged In
If your Yaletown Condo for Sale has a lot of dead zones with poor signal, investing in a WiFi booster will help appeal to Millennial buyers. Selling to a generation that desires to be plugged in at all times means ensuring they have access to the Internet in an uninterrupted fashion. Being able to market this added buying incentive might mean more than you realize.
Eco-Friendly is a Must for Millennials
Buying decisions for Millennials are also largely based on how it is benefiting or damaging the planet, and what their purchasing power means overall for the earth. Offering sustainable elements within your Downtown Vancouver Condo plays a big role, and a lack thereof could very well be a deal breaker for a lot of environmentally conscious consumers. So if your condo does not come equipped with energy efficient appliances, lighting and heating options. Look into BC Hydro's green initiatives, and consider upgrading in order to sell your condo for a higher selling price to buyers that are looking for such features.
Similar Blogs for Your Consideration
Selling to Millennials who want to Work, Live, Play (but not necessarily in that order!)
Quality of life is paramount for Millennials, which includes a healthy work-life balance, and is why most Millennials will choose to live where they work. Meaning: Buying a Condo in Vancouver.
As a Yaletown Condo Real Estate Specialist, I work, live and play within the city I sell in, so I am well aware of whats happening within the Downtown Vancouver arena. Selling a lifestyle is something I excel at, and this is what Millennials are buying into – a lifestyle. Something I can walk them through, while offering Incentives for First Time Buyers!
Transparency Sells to Millennials
Being open about the facts of your space is important in selling to Millennials. Perhaps your condo doesn't receive the best WiFi signal, being open about this while providing a solution is something that can take a Millennials buying decision to the next level. Creating trust and instilling value.
Don't miss out on Millennial buyers by having a real estate agent who isn't aware of their marketing preferences. Considering they consist of the 1 in 3 homebuyers – you will want to ensure you are appealing to this crowd, and I am here to help you do so!
Looking for a Real State Expert in Downtown Vancouver who will appeal to Millennial buyers? I can help!
Take a Look at the Newest Listings for Yaletown Vancouver Condos
Take a Look at Stats for Vancouver West and Vancouver East
If you'd like more detailed information in your area, reach out to me below and i'll be in touch.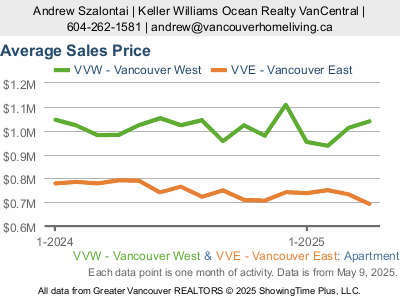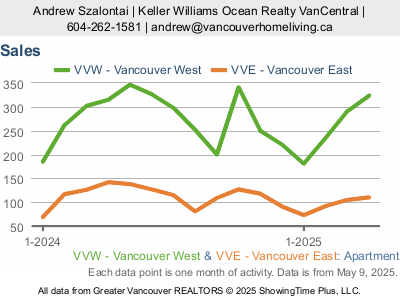 Get in Touch with Andrew Now... Quick and Easy!