Valentine's Day in Vancouver offers plenty of fun things for single and couples alike to do. This is especially the case during the month of love, delivering a little extra as explained in my list of 'Top 7 'Musts' for Valentine's Day in Vancouver'!
Loving the Liquid Chocolate
Nothing says Valentine's like chocolate. Turn that chocolate into liquid and you are literally drinking up the essence of love!
This event is served up at a variety of places and runs from the end of January through to Valentine's Day. Check out http://hotchocolatefest.com for more info.
Mastering the One Thing will Achieve Extraordinary Results – Gary Keller
Conjure Up Your Inner Cupid
Curious what kind of shot you got? Test your inner cupid's shooting abilities at the Vancouver gun range, and impress (or be impressed) your Valentine!
Check out http://www.vancouvergunrange.ca for more info.
The Race Is On
Nothing says 'love' like a little competitive Go-Kart racing, courtesy of Speeders in Vancouver. Adrenaline and fun all in one!
Check out https://speeders.ca/vancouver/ for more info.
Dive Into Some Old-School Romance
If you haven't ever tried roller skating, Valentine's is a great time to hold the hand of your crush and see if you can both "crush it" at Central City Arena.
Check out https://www.centralcityarena.com/roller-skating for more info.
Get Starry Eyed
Head on over to H.R. MacMillan Space Centre and make as many wishes on a shooting star as you can find. Romance to the max!
Check out http://www.spacecentre.ca for more info.
Similar Blogs for Your Consideration
The REAL Fish Lip Experience
Check out the Vancouver Aquarium, which offers the original "fish lip" experience; an event you can enjoy with your significant other or a friend of choice!
Check out http://www.vanaqua.org for more info.
Walk Your Way Into Your Lovers Arms
Vancouver is chalk-a-block full of romantic scenic settings. Get your runners on and head out for a romantic stroll on the Seawall, where there is plenty to see and restaurants to wander into too!
Love should be celebrated every day of the year, but if you're looking for something a little extra, these Top 7 Valentine's Day 'Musts" will take your romantic gestures to new heights and are sure to be a hit!
I almost forgot to mention… surprise your loved one with buying real estate instead of diamonds or gold for Valentine's Day in Vancouver, I'm here to help you make that happen. Just start viewing the properties and register on my site to start the process.
Take a Look at the Newest Listings for All of Downtown Vancouver Condos
Take a Look at Stats for Vancouver West and Vancouver East
If you'd like more detailed information in your area, reach out to me below and i'll be in touch.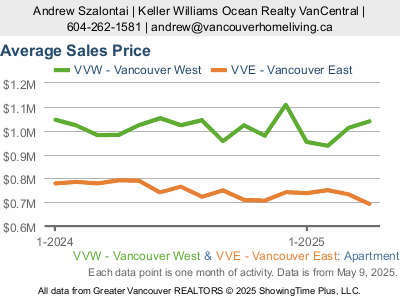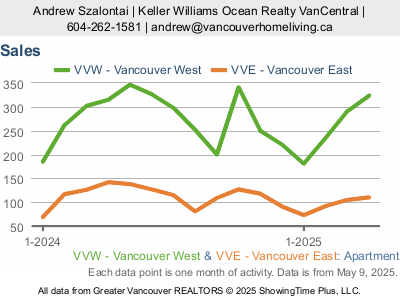 Get in Touch with Andrew Now... Quick and Easy!