Home sales for Vancouver Real Estate Market Report August 2018 as reported by Phil Moore, REBGV president.
"Home buyers have been less active in recent months and we're beginning to see prices edge down for all housing types as a result," Phil Moore, REBGV president said. "Buyers today have more listings to choose from and face less competition than we've seen in our market in recent years."
Home Buyers Sits Below Historical Averages – Vancouver Real Estate Market Report August 2018
The Vancouver Real Estate Market Report August 2018 in Metro Vancouver, sales were 25.2% below the 10 year August average. The sales-to-active listings ratio for August 2018 in Vancouver was 15.9%. By property type, Detached Homes: 7.0%, Townhouses: 17.9%, and Condos: 26.0%. Analysts suggest downward pressure on home prices occur when the ratio falls below the 12% mark for a sustained period. And an upward pressure when it remains over 20%. Total number of properties currently listed for sale in August 2018 is 11,824 on the MLS in Metro Vancouver. The MLS saw an increase of 34.3% compared to August 2017 (8,807) and a 2.6% decrease compared to July 2018 (12,137).
A Look at the Vancouver Housing Stats
Your Vancouver Real Estate Market Report August 2018 median sales price of Condos in Vancouver was at $735,000 up 3.5% from a year ago. Townhouses in Vancouver median sales price $1,174,000 up 0.4% from a year ago.  Detached Homes in Vancouver median sales price was $2,048,000 down 16.4% from a year ago. Total August 2018 inventory: Vancouver Condos 1,670 up 1.0% from a year ago. Townhouses 290 up 38.8% from a year ago, and detached homes 1,490 up 51.4% from a year ago.  The average time a Vancouver property was on the market is 28 days, up 40% from a year ago.
Condo Neigbourhoods to Look Out For
Being an expert in the Vancouver Condo market, I get to see what happens daily. Utilizing tools to identify hot spots are a benefit to you with a personal understanding of the markets. I offer my opinion on the Vancouver Condo Hot Spots i feel are a great buy: Yaletown and Kitsilano.
Vancouver Houses to Keep an Eye on
Select pockets on the Westside Vancouver are taking longer to sell these days, and I know that some great deals will happen here. Keep your eyes open for homes in the Kitsilano and Dunbar areas as sellers are competing to sell. Want a great neighbourhood and amazing schools, these areas will suit your needs completely.
Vancouver Housing Statistics That are Important to You
The Condo Market HPI* – Live Feed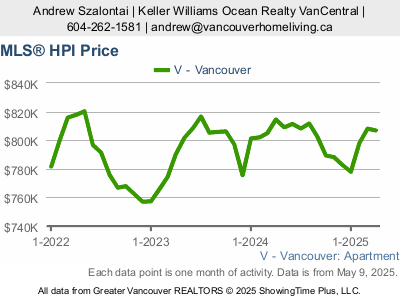 The Detached Home Market HPI – Live Feed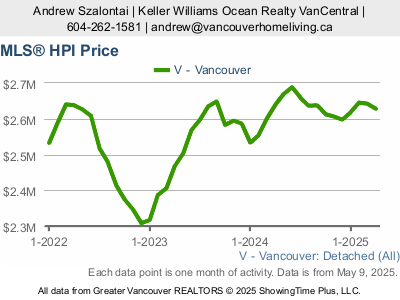 The Townhouse Market HPI – Live Feed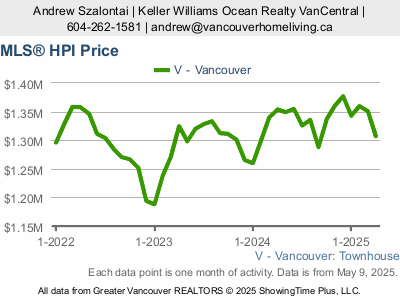 Average Days on Market – All Properties
What Does this All Mean – Vancouver Real Estate Market Report August 2018?
Analyzing all this data can be confusing, and each neighbourhood is going to be different.  Let me be your guide to understanding the Vancouver real estate market and your neighbourhood much better with a detailed report.  Reach out to me now to help you with your real estate needs.
What Does this Mean if you are Buying a Property in Vancouver?
These times in Vancouver purchasing a property can be challenging.  Condos and Townhouses especially, have been in the hot seat for the last year, with 2 out of every 10 units selling these days, you are sure to go up against fewer buyers wanting the same property you want.  Detached single family home sales have slowed down, with 1 out of every 10 houses selling these days, buyers are able to be more selective with the homes they want knowing there is less competition out there.
With having an ample supply of statistics for solds and active properties I can best help you with an offering price that would most likely get you the property you want on your terms and conditions. Lets start this process today, reach out to me now to discuss your options.
<script charset="UTF-8" type="text/javascript" id="idxwidgetsrc-58024" src="//homes.vancouverhomeliving.ca/idx/quicksearchjs.php?widgetid=58024"></script>
What Does this Mean if you are Selling a Property in Vancouver?
Think back to 3 years ago when anything and everything that went on the market for detached single family homes, sold. That market has changed today, many home owners are now staging their property to get its full potential value. On average, detached single family homes are selling for 91.9% of the asking price. Condos and Townhouses (96.4%) are experiencing more interest than detached single family houses due to affordability.
Realtors have to be on the ball with having proven Marketing skills and techniques to maneuver through the many facets of home selling, it's not as easy as just putting a sign on the lawn expecting a mad rush of buyers at an open house these days.  Relying on and trusting your realtor to get you the most amount of money is critical for you to ensure you move on to where you need to go.  Allow me to show you some of my clients testimonials, it speaks very clear on my performance. Want to know how my Proven Marketing Plan works, let's meet to discuss. No two transactions are alike, and you need someone who's on the top of their game to help you. Get in contact with me today to start this process, Find out what your home is worth.
Current Area Market Stats in Greater Vancouver Real Estate Board
Real Estate Terms You Should Know
Home Price Index*?
The MLS® Home Price Index is modelled on the Consumer Price Index which measures the rate of price change for a basket of goods and services including food, clothing, shelter, and transportation.
Instead of measuring goods and services, the HPI measures the change in the price of housing features. Thus, the HPI measures typical, pure price change (inflation or deflation).
Not Your 'Average' Price
The HPI benchmarks represent the price of a typical property within each market. The HPI takes into consideration what averages and medians do not – items such as lot size, age, number of rooms, etc. These features become the composite of the 'typical house' in a given area.
Each month's sales determine the current prices paid for bedrooms, bathrooms, fireplaces, etc. and apply those new values to the 'typical' house model.
Get in Touch with Andrew Now... Quick and Easy!