Vancouver Real Estate Market Report
Enjoy our Vancouver Real Estate Market Report for this month. You can also do a home search and save your favourite properties. Set up a search and be alerted as soon as a matching property hits our database before most other people know. It's Exclusive here at Vancouver Home LIving.
Sign up now to receive these reports in your inbox at the beginning of each month.
Hot Spots in Vancouver
Even Vancouver, as quickly growing as it is, has hot spots to look for.  In my opinion, I have found two niche areas in Vancouver that are growing a lot of attention for buyers: Yaletown Lofts and Coal Harbour Penthouses.  These two niches in Vancouver real estate have been on my radar for months now as great buys. I feel that, although reasonably priced, the rewards of ownership in any of these areas, will be a tremendous benefit for the long run.  With conveniences to everything so close by, the larger spacious living areas and the views… own a piece of Vancouver today.
Related Article:

Best Tips for Selling your Vancouver Condo
Current Vancouver Real Estate Market Report
Home sales for Vancouver Real Estate Market Report March 2018 as reported by Phil Moore, the new REBGV president. "We saw less demand from buyers and fewer homes listed for sale in our region in the first quarter of the year," Phil Moore, REBGV president said. "High prices, new tax announcements, rising interest rates, and stricter mortgage requirements are among the factors affecting home buyer and seller activity today." Fewer Listings and Home Sales in the First Quarter - Vancouver Real Estate Market Report March 2018 The Vancouver Real Estate Market Report March 2018 in Metro Vancouver, sales were 23% below the 10 year March average. The sales-to-active listings ratio for March 2018 in Vancouver was 30%. By property type, Detached Homes: 14.2%, Townhouses: 39.9%, and Condos: 61.6%. Analysts suggest downward pressure on home prices occur when the ratio falls below the 12% mark for a sustained period. And an upward pressure ...
Read Full Report
Vancouver Real Estate Market Report History 2018
Vancouver Real Estate Market Report History 2017
Click on a feature of the Real Estate Table below that you would like to see. You'll be taken to a page of MLS listings just as you requested. When you see something you like, signup to be a community member, or email Andrew Szalontai 778.862.5542.
Year-to-Year Comparison of East & West Van Condos: Home Price Index
For an outside source on real estate info, visit the Real Estate Board of Greater Vancouver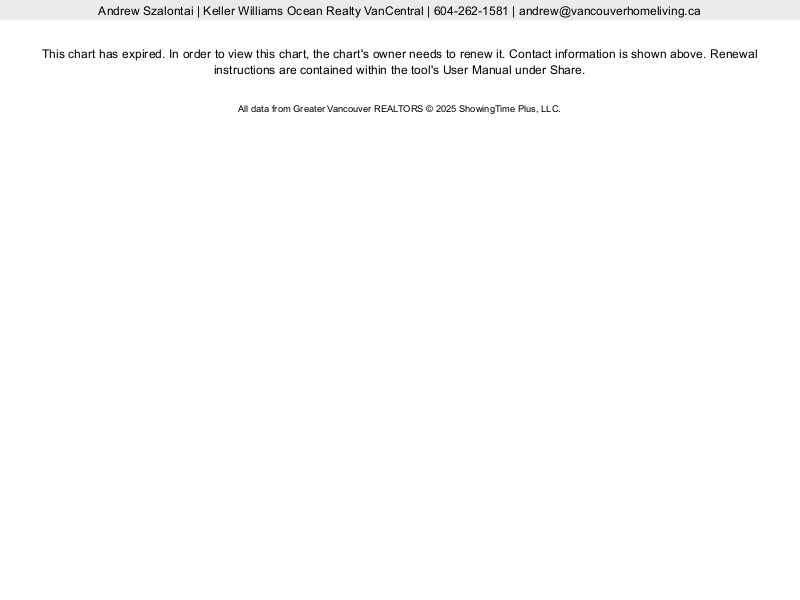 Vancouver's most recent Condo listings at the Median price range.
Get in Touch with Andrew Now... Quick and Easy!